A rewarding and fun project this Christmas is giving a themed basket!  Here is the twist. The theme is built around a gift purchased through the World Vision Gift Catalogue. They provide over 100 products and services that you can donate to families in developing nations.
Giving a gift in someone's honor is always warmly received.  Building a theme around the donated gift emphasizes the significance of the gesture.
Finding complimentary specialty items for the recipient completes this unique gift.
Give a Honey Bee Themed Gift
Bees provide both honey and wax for candles for a family in a developing country which can be used for themselves or to sell.
These pollinators are also very much part of global food-production.  Giving honey bees this year is timely because of the worldwide decline.
Where to Purchase a Bee Hive
The first thing you will need to do is purchase a bee colony as the donated portion of your  themed basket.
Both World Vision and Heifer International provide the gift of honeybees to help families better their future.
They provide a Personalized Card with a description of the beehive and how it can help the village.
It can be placed in an envelope or wrapped in a small box.
I then add a Christmas ornament that represents the donated item. It can hang on the recipient's tree every year as a visual reminder of the gift donated in their honor. For example, here is a charming Bee Ornament for purchase: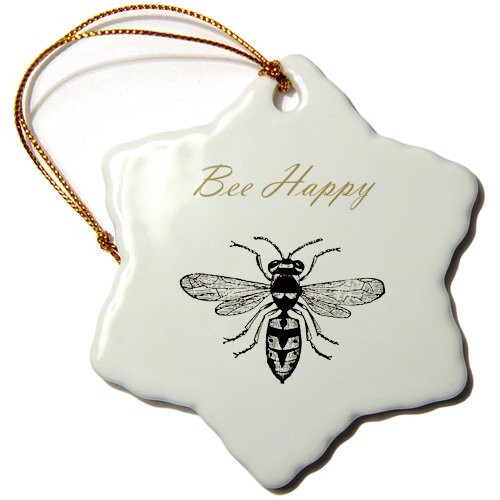 Complimentary Honey-Themed Gifts
An  ornament along with a handwritten note is already priceless. If budget permits you can add a few extra speciality items.
The generous donation given in their name is made more meaningful with  some careful selective gifts that compliment the theme.
Consider something gourmet or unusual. A great option is one of the many famous Burt's Bees products- they are famous for a reason!
Burt's Bees Beauty Kit  uses beeswax in their lip balm and some of their other products.
This kit includes includes Soap Bark Deep CleansingCream, Hand Salve, Milk and Honey Body Lotion, Beeswax Lip Balm and Coconut Foot Cream. It is a thoughtful addition certain to please!
There are also many other Burt's Bees Products to choose from.
Beeswax Candles create beautiful ambiance. They purify the air and don't release toxins. Beeswax Candles would make a great addition to a honey themed gift basket.
Some Sweet Treats
Here is a link to a large assortment of Honey Roasted Nuts  to choose from.
Gourmet Honey! This French import is an extra special treat, Le Grand Miel (Thousand Flower Honey.) Spoon your honey in style! Purchase a pure Olive Wood Honey Dipper. Olive wood is multi-toned and is a beautiful addition to any kitchen.
Another lovely addition would be hand-crafted Honey Flavored Candy.
For a tasty sandwich addition, browse a wide selection of Honey Mustard.
It's a Wrap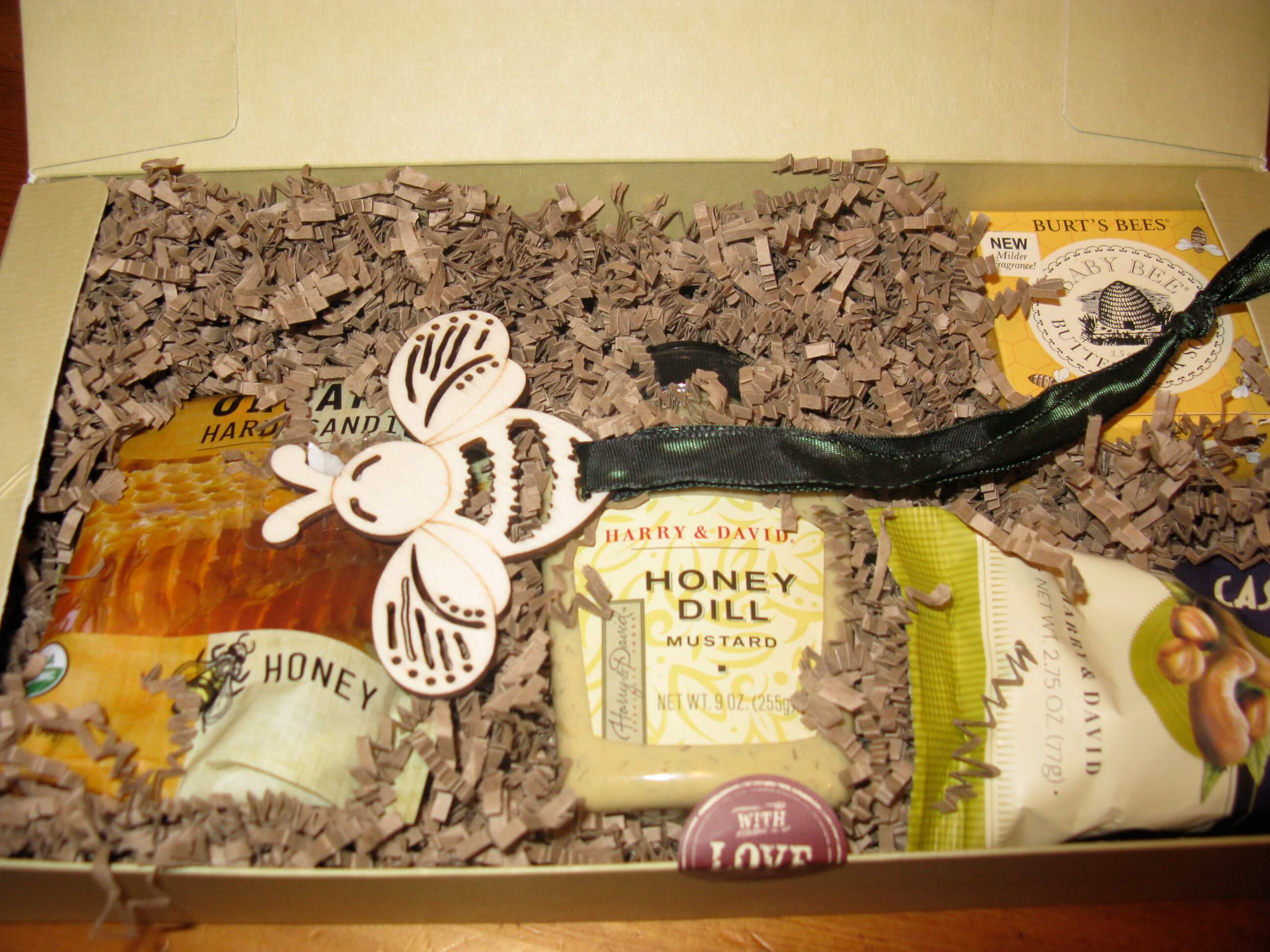 Presentation of these wonderful gifts is the final step. Decorated Gift Bags with shredded paper or tissue paper make for  a simple and easy way to present your themed gifts.  Decorative Boxes with Lids make for great packaging. You can make your own Gift Tower held together with decorative ribbon. Craft stores are full of great embellishments to help make your gift wrapping extra special!
You are done. You have created a personalized gift that will provide nourishment and a livelihood, and unique complementary items for your recipient to enjoy!