The Thanksgiving table is one of the most photographed of meals. Presentation is very much part of this celebrated gathering. It starts with the tablecloth. It is the foundation for the theme and color of candles, napkins, chargers and dozens of other décor we use to dress up this table landscape. Who wants to eat delicious dishes without one?
I set out to purchase a VINYL tablecloth this year because it provides protection against the elements of breaking bread: wine, oil and tea stains. What I did not expect to find was the possibility that a Vinyl/PVC tablecloth could be detrimental to my health and the environment. I was shocked to learn that my choice of tablecloth was in any way related to the size of the male appendage (okay penis-I'm a prude) of the American Alligator. Say what? This is a most interesting read.
Vinyl is made from PVC. Phthalates make PVC soft.
PVC pipes are made of "rigid" PVC. When you add a phthalate, PVC becomes softer and pliable. This flexible PVC can be used to make a spill proof material known as Vinyl. PVC is also used as a coating on cotton tablecloths to make them wipeable.
PVC in any form is toxic
PVC is the arch En-E-my –a rhyme that does not belong in the nursery. It is universally used in products including the beloved rubber ducky, flooring, packaging, containers, shower curtains and Artificial Christmas trees to name but a few.
Despite its pervasive use in our household goods it has a darkside. PVC has a bad reputation all around due to its release of dioxins and other scary stuff. It does really nasty things to the environment and our health. If I can at least avoid it in my tablecloths I shall.
Pronounced – tha-layts – are a group of chemicals with a nasty reputation. Many phthalates are detrimental to developmental health and are carcinogens. Some PVC vinyl products tout that they are made without Phthalates but this does not make it any safer as the process of making PVC is inherently unsafe.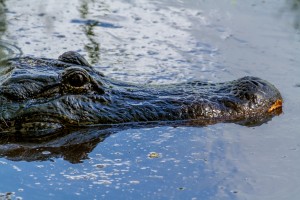 Penis Shrinkage and Your Tablecloth
It started in the 90s when researchers took notice that Alligators' male organs were shrinking. (How they measured that is also an interesting read.) It seemed that one of the contributing culprits to the demise of size were Phthalates. What is much more concerning is that 25 years later research is now pointing to multiple male reproductive problems in humans because of this chemical.
Phthalate-Free PVC is still a problem. Choose PEVA.
Red Flag Alert, Only Buy PEVA. If you see the word Vinyl on the packaging it's most likely PVC. Don't purchase it. The perfect alternative, equal in performance and price is the PEVA tablecloth.
PEVA is shorthand for polyethylene vinyl acetate. It is sometimes referred to PEVA Vinyl, PEVA Plastic or Eco-vinyl. Make sure the label includes the word PEVA. It is the safer "vinyl" to use.
PEVA is stain resistant, leak-proof and wipeable. My kind of tablecloth. Here is a selection for your Thanksgiving dinner.