I dread some parties because of small talk. So I prefer my guests not have to endure the same if possible. My antidote whether I am hosting a small group or large is to use Conversation Starters also known as icebreakers.
Conversation Starters are particularly helpful with strangers to help everyone open up and prompt meaningful dialogue. They also provide an opportunity for everyone to share and not have one or two people dominate. I even use them when hosting family. The questions always reveal something that we didn't know about one another.
Conversations Can Go to Remarkable Places
I am always surprised by the stimulating conversation that develops out of the simplest of questions. If you have a theme for your gathering these questions can also help guide the evening's dialogue.  As the host, my role is to further explore the answers with follow up questions.  Asking people their favorite color and why has  proven to be the most revealing especially if you ask them additional questions.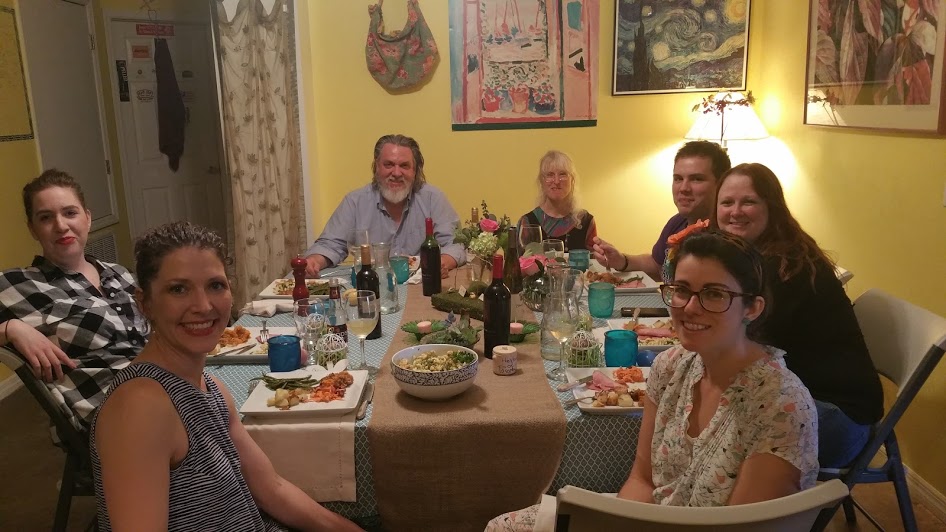 Listen for Soundbites
The art of conversation is more about the art of listening. It's about soundbites. Listen to the stories shared and build your exchange on various points they touch on. Many times gems of content are discovered when listening intently and then responding with specific questions.  This is  true in any setting; in casual conversation, mentoring or dinner parties.
Tear Out Aged Paper from a Second Hand Book
A warm touch to a Conversation Starter is how they are presented.  You can print on cardstock, cut into squares and tie with raffia or ribbon. I sometimes handwrite them on aged paper torn from old pages in hardcover books that I buy at second hand stores.  You can also print on business cards, stationary with decorative borders or a small gift tag. Placing them in a sealed envelope can be fun depending on the theme.
Two Lies and a Truth
This is my all time favorite Conversation Starter: Tell us 2 lies and 1 truth about yourself.  Let us guess which is the truth. Then tell us some more about it.
Classic Conversation Starters
Where did you go to High School?  Who was your favorite teacher? What was your favorite subject?
What is your favorite movie? Name the actors in the movie? Tell us why you love it so much?
What is your favorite song? Name the artist who sang it? Tell us why you love it so much.
Tell us all the countries you have been to. (If your plane landed in a country and you entered the airport that counts.) Tell us why you were at each of the locations.
What is your favorite food at home?  What is your favorite restaurant? What is your favorite dessert? Share the reasons why.
Who is your favorite historical figure or political leader or author? Tell us why.
Tell us a book that you have read and enjoyed immensely or learned the most from.
Tell us about the church you grew up in.  What was your understanding of your faith?
Tell us about each of your siblings. Where they live, what they do and about their families?
What is your favorite sport to play? What is your favorite sport to watch? What sport teams have you played on?
encourage one another and build each other up
1 thessalonians 5:11