It was at least ten years ago that my father said we were no longer exchanging Christmas gifts. He was not being a Grinch. He was saying we have too much already. He wanted to give gifts to those who were truly in need. Giving to others became our family tradition.
My parents chose the World Vision Gift Catalogue as their source to provide life sustaining items to families in developing nations. This nonprofit organization has designed a meaningful way to give in specific amounts. You can shop according to your budget and interests. We choose a gift in honor of each family member.
Our Family Built a Well
So every year for more than a decade I have purchased farm animals, beehives, fishing gear, bikes, goats and seeds for dozens of families around the world. Last year was our greatest opportunity to give. We had a well built for a school in Bangladesh in honor of both sides of our family. It was deeply satisfying.
Gift Wrapping so Extravagant it Doubles as a Center Piece
I embellish the wrapping with floral and fruit picks.
My creative twist on gifting with purpose is in the wrapping. World Vision provides a Personalized Card describing the item/animal purchased. My challenge is to wrap this Personalized Card in the most extravagant paper and ribbons to celebrate the meaningful donation inside.
The love and attention I put in the packaging helps build expectation. The wrapping itself becomes a gift. I collect floral picks, embellishments and material throughout the year to make the wrapping beautiful.
One year my sister used it as the Christmas dinner centerpiece before opening it! I was deeply flattered.
Match the Gift with a Christmas Ornament
I also add a Christmas ornament that represents the item purchased from World Vision. It is a fun project every year to find that perfect figurine. I have purchased cows, goats, school buses, bee and sheep ornaments. It can hang on the recipient's tree as a visual reminder of the gift donated in their honor.
Gift with Purpose Themed Baskets
I have also developed Gift Baskets based on my World Vision purchase. The donated gift is central to the theme. I then enhance it by giving specialty items to my family member that compliments the donated gift. My Honey Bees for Christmas blog gives you great ideas on how to create your own honey-themed basket.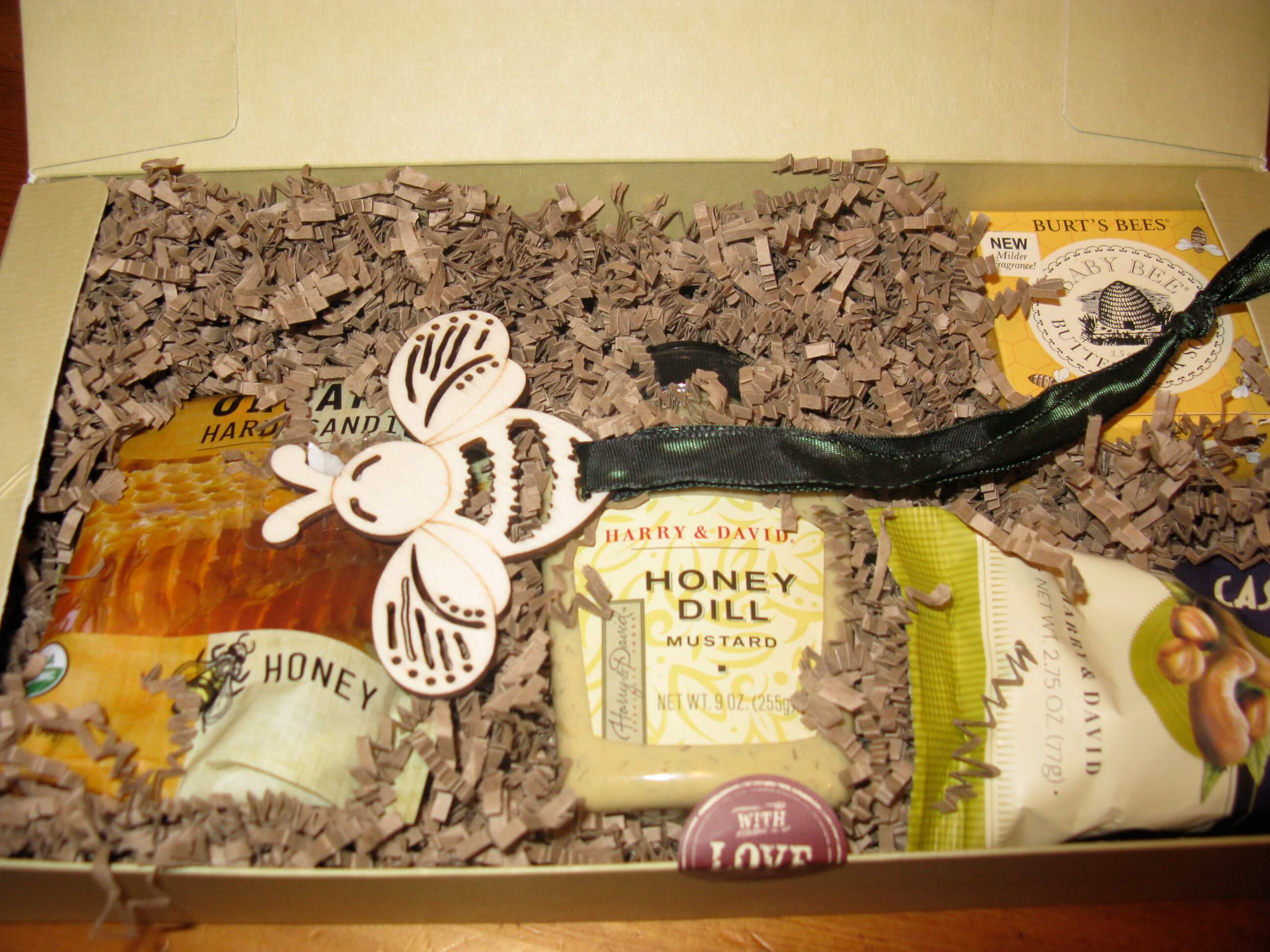 Gifting with purpose, makes gift giving so less stressful and so more deeply rewarding!